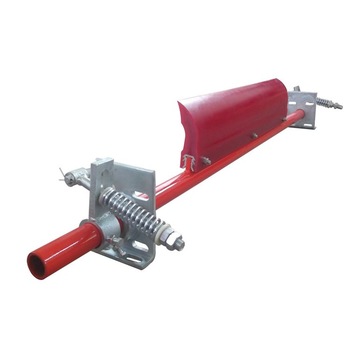 Polyurethane has good abrasion resistance than rubber and plastic, and with higher load bearing
capacity. and with excellent wear properties and elastic memory. Polyurethane have replaced
metals in sleeve bearings, wear plates,sprockets, rollers and various other parts, with benefits such
as weight reduction, noise abatement and wear improvements being realized.
Specification:
1. Alloyed blade
Spec: 2mm*8mm*100mm (thickness*width*length);
Hardness: 90-91 HRA;
Density: 14.9-15.0 g/cm³ ;
Wear loss: < 800mm³
2. PU Scraper
Tensile strength: 18KgN/cm² ;
Elongation: Over 40%;
Shore Hardness: 75-80 shore A
Application:
Apply to belt width 500mm-2000mm;
Apply to machinery buckles and vulcanization joints;
Apply to relatively poor working conditions.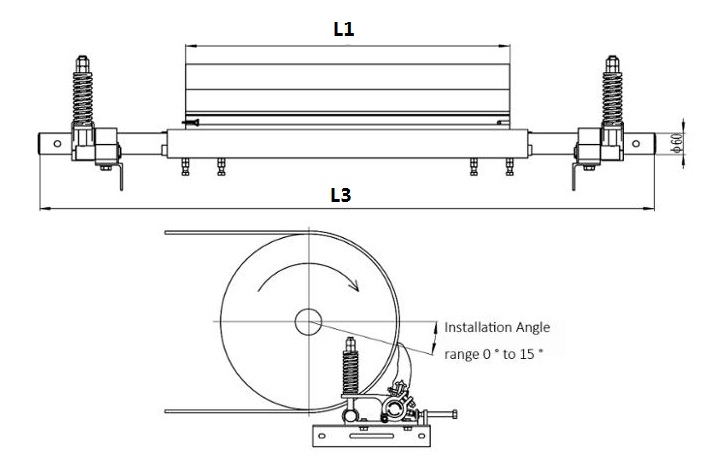 Conveyor belt cleaner specification:
Type

Belt Widt /mm

L1/ mm

L2 / mm

L3 / mm

Weight / kg

JS-SC65

650

600

According toonsite installation

1600

33

JS-SC80

800

800

1800

37

JS-SC100

1000

1000

2000

40

JS-SC120

1200

1200

2200

43

JS-SC140

1400

1400

2400

47

JS-SC160

1600

1600

2600

50

JS-SC180

1800

1800

2800

53

JS-SC200

2000

2000

3000

57