Structure Descriptions
TDY75 model built-out gear-reduceing drum consists of three parts of drum body,drive and electric motor(II model without motor bracket) The drum body includes drum shell,bracket and gear reducer. The Driver includes electric motor,coupler,hydrualic couplier,stip reverse unit and brakes etc. The bracket is welded by steel ssheet and used for erectiing electric motor and its cover.and also designed and made bycustomer.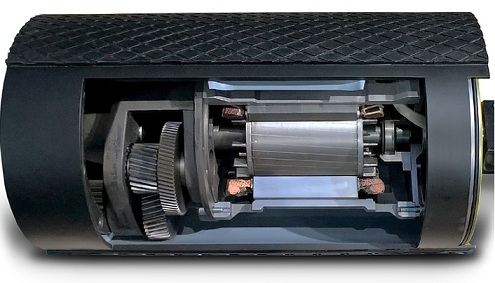 The electric drums produced by our company has two transmission forms of planetary & cycloid gears. With the installation of built-in motor, external motor and mobile type, we have a total series of BYJD, BYJD1, YJT, WD, WT and other products. And each series of roller can be packed with rubber. We have three kinds of rubber surface of flat, herringbone & diamond. The electric drum can also append backstop function. And for built-in motor roller it has oil cooling type & oil-immersed type, for external motor roller it has horizontal in-line type, vertical motor type and horizontal vertical type. the coupling there's flexible pin coupling and hydraulic coupling.

The roller can be used in dust, humidity, muddy and open-air working sites. It is suitable for ambient temperature from -20 to 40 degree, and can not be used for high-temperature materials and explosive places. The suitable altitudes should be no more than 1000m above sea level. And it should be installed level.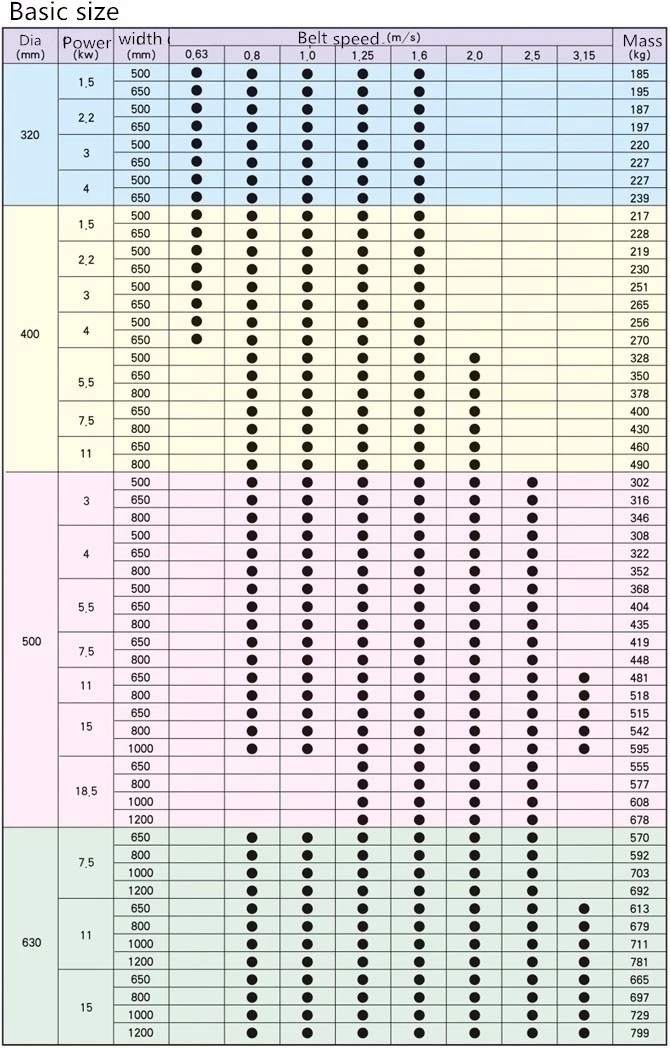 Motorized conveyor pulley specification: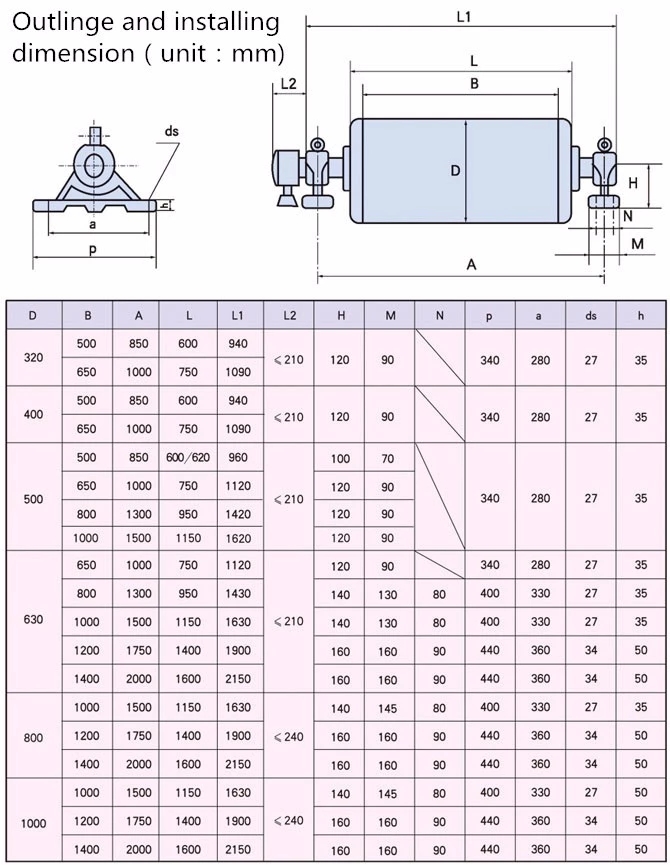 Components of tail pulley:
1.High quality raw material: Q235 / Q 245 / Mn steel plate.
2.Bearing: SKF,FAG,NTN,LYC, HRB, NTN, etc.
3.Long service life (about 2 years).
4.It can work in the dusty, wet, muddy or other harsh environments.
5.Welding: Mixed gas TIG.
6.Painting: ordinary painting, hot-dip galvanizing, electrostatic spray, baking varnish
7.Lubrication: Lithium grease, rust inhibitor.