Advantages of HDPE conveyor idler
As an important component of conveyor systems, the quality and performance of conveyor idlers have a direct impact on the operating efficiency and stability of the conveyor. HDPE conveyor idlers have attracted attention due to their excellent physical and chemical properties. This article will explore the advantages and application scenarios of HDPE conveyor idlers, helping readers better understand their value in conveyor systems.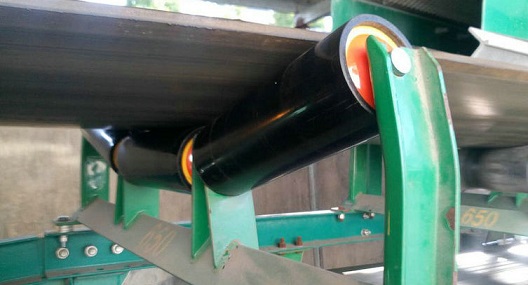 Advantages of HDPE conveyor idler:
1. Excellent anti-corrosion performance. The conveyor idler body and seal are made of high-molecular HDPE materials, which are resistant to corrosion. Used in corrosive occasions, the service life can reach more than 5 times that of ordinary idlers. HDPE anti-corrosion conveyor idler specifications include 4 series of φ89, φ108, φ133, φ159 and more than 30 varieties. Non-standard support conveyor idler accessories can also be manufactured according to user requirements. Conveyor idler materials include MC nylon and polyurethane, which are selected according to the characteristics of corrosive substances in the use environment.
2, Abrasion resistance and long service life. The HDPE material special for the conveyor idler body has mechanical properties similar to bronze, has good abrasion resistance, and has good self-lubricating properties without hurting the belt.
3. Reasonable structure and reliable sealing. The conveyor idler is provided with two seals, which has high manufacturing precision. The gap is coated with special grease, which can effectively prevent dust, gas, liquid and other corrosive media from entering the conveyor idler and damage the bearing.
4. Light weight and small rotation inertia. The special The HDPE material for the conveyor idler is light in weight and its specific gravity is one-seventh of that of steel. The idler accessories made of this material weigh about one-half of the ordinary idler conveyor idlers. The rotational inertia is small. The friction between them is small.
In summary, HDPE conveyor idlers have many advantages, can improve the efficiency and stability of conveyors, and also have a small impact on the environment. In appropriate application scenarios, HDPE conveyor idlers have high economic and environmental benefits and will be more widely used in conveyor systems. We believe that with continuous technological innovation and application promotion, HDPE conveyor idlers will be more widely used and promoted in the future development.