Top 5 Belt Conveyor Idler Manufactures in China (2022)
ACFIC (All-China Federation of Industry and Commerce) released the 2022 top 500 list of machinery manufacturing industries in China on November 2
,
2022, and also ranked the sub-sectors, including the

conveyor idler

industry. The ranking is still based on The performance and achievements of the company in the past year, including Total Turnover, Balance Sheet, Fixed Asset, Net Profit (NP), and Return on Equity (ROE) are used for reference. In addition, for the first time, the ranking also uses the total annual export volume of conveyor idler manufacturers as the basis for the ranking. The ranking results are basically the same as in 2021, but "Baoding Zhuoli" entered the top 5 for the first time, which may be related to his excellent export data in 2022.
RULMECA Group (Brand:RULMECA)
RULMECA was founded in 1962, is a family business headquartered in Italy. It is a global group company and the world's number one belt conveyor idler manufacturer. Even the famous MELCO is his subsidiary. China Rulmeca factory in China is located in Tianjin, its main business is research and sales of conveyor idler and rollers for belt conveyors system, electric rollers, pulleys and related accessories. RULMECA's main customers are world-renowned bulk material conveying companies, mining companies and large steel mills and seaports, etc. Its electric pulley series and 24V DC drive pulley are the characteristic products of RULMECA, with stable and reliable performance.
Advantages: Focus on the production of high-end belt conveyor idlers and electric

pulleys

, leading the world in technology
Disadvantages: very high price for all conveyor idler productions, inconsistent delivery time
website:
www.rulmeca.com/cn
mail address:
sales-cn@rulmeca.com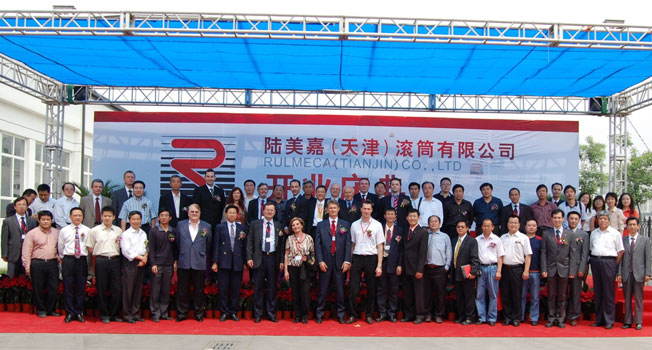 Jiaozuo Mishima Conveyor Machinery Co., Ltd.(Brand:NC)
Jiaozuo Mishima Conveyor Machinery is a conveyor idler manufacturer jointly established with Japan conveyor Co., Ltd. (NC Company), and has introduced Japanese high level management and technology. The main feature of its conveyor idler products is low noise conveyor idler, performance of this type of conveyor is very good, and the nighttime noise is even less than 60 db, this kind of conveyor idler is very suitable for conveyor lines passing through residential areas, office areas, and animal areas. Also the low resistance conveyor idler is another feature production with damping coefficient ≤0.001, which makes the energy-saving effect, this type of low resistance conveyor idler is very suitable for long-distance conveyor lines.
website:
www.ncroller.com
mail address:
jiaozuosandao@163com
Advantages: The conveyor idler products are mainly high-quality low noise idlers & low resistance conveyor idler with long operating life.
Disadvantages: The production capacity of the conveyor idler is insufficient, and the price is pretty high



Baoding Zhuoli Machinery Co., Ltd. (Brand:JIENASI)
Baoding Zhuoli Machinery Co., Ltd. is a well-known belt conveyor idler manufacturer in China, located in Baoding City, Hebei Province.
This company is located in the center of China's mining and industry area, and is adjacent to China's famous steel pipe production base (Cangzhou Area) and famous Tianjin Port, the largest seaport in north of China, makes it very convenient to purchase raw steel material, which accounts for 85% of the cost of the conveyor idlers and rollers. This factory adopts the Japanese JS automatic conveyor idler production line, which is highly efficient by5000-8000pcs rollers per day. These advantages make Jienasi's conveyor idlers very cost-effective, so Jienasi's conveyor idlers are in the application of bulk material transportation in China is very common.
website:
www.conveyoroller.com
mail address:
info@conveyoroller.com
Advantages: affordable price, high production efficiency, stable quality
Disadvantage: Due to technical limitations, only traditional conveyor idlers with mature technology can be produced.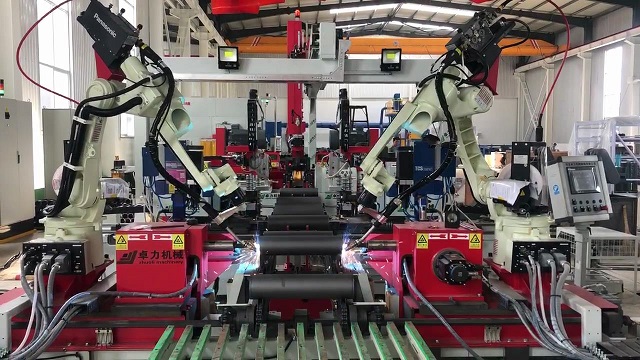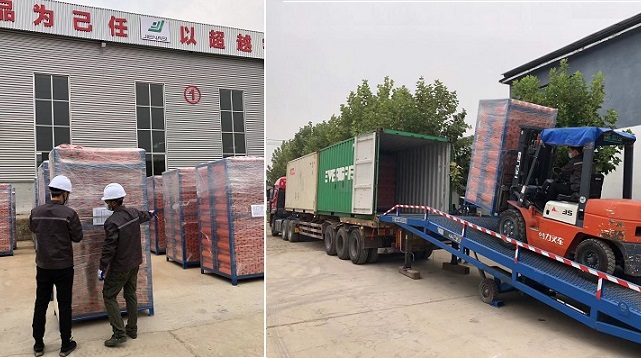 JZCREATION Heavy Industry Co.,Ltd (Brand:Kerisen)
JZCREATION
is a state-owned holding company established in 1985 with nearly 600 employees. Its main advantage is the design and manufacture of long-distance bulk material conveying projects, including long-distance, large bandwidth, large capacity fixed belt conveyors, curved conveyors, tubular belt conveyors, vertical lifting corrugated sidewall belt conveyors, etc. At the same time, jzcreation also provides supporting conveying accessories such as dust covers for conveyor lines, idler, roller, bracket and so on.
website: www.
jzcreation.com.cn/
mail address:
info@jzcreation.cn
Advantages: Focus on large-scale, long-distance conveyor line projects, strong technical advantages, excellent design and manufacturing capabilities
Disadvantages: idlers and drums can generally only be output with large-scale projects, and the delivery time is difficult to guarantee
Huaibei Goro Group (Brand:Goro)
Huaibei Goro Conveying Equipment Co., Ltd. is a joint venture company controlled by the French COBRA Group. The French COBRA Group is an enterprise specializing in the production and sales of conveyor belts, conveyors and their parts. It has two well-known brands: DEPREUX and GORO A variety of conveyor and other parts series products, the group is headquartered in Paris, France, Champs-Elysees, and has many branches in the United States, Britain, Australia, China, and South Africa. Its main products are idlers and conveyor accessories. , such as belt fasteners, glue and motors and transmissions, etc.
website:
https://www.shgoro.com/
mail address:
zhangxiaohui@goro.com.cn
Advantages: Excellent idler quality, high production standards, long operating life
Disadvantages: The target market is mostly the European market, and the cost performance is not high.